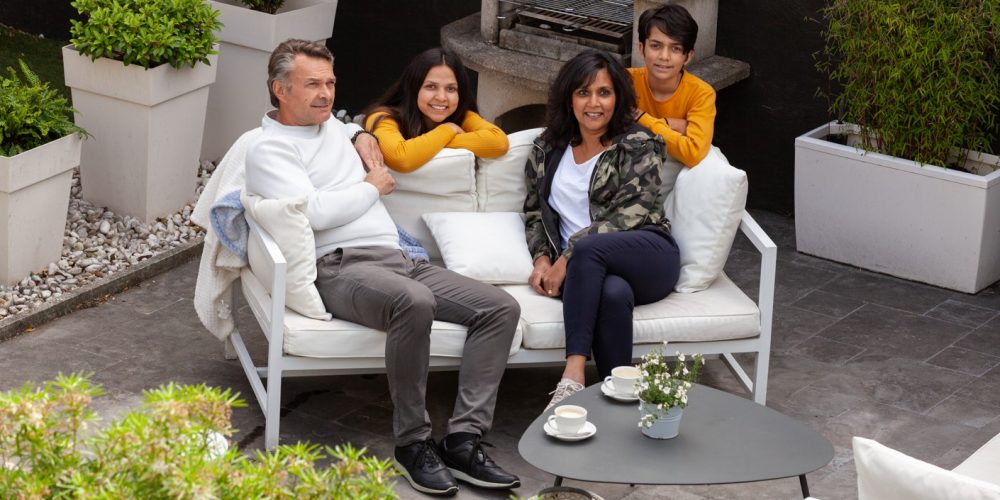 Living and working in the UK, we – the owners at The Townhouse, Sandra & Jason – decided we wanted to do something completely different in 2010. Going into the hospitality branch was always going to happen one day, just because the pull was too big for us as a couple that like to travel and stay in different places.
Why Bruges?
The decision to choose Bruges was an easy one. Bruges is the perfect place to live with children. Our kids Jules & Maksim, only 6 & 2 years old when we made the switch, love it here. On top of that it has a lot to offer for tourists too. Festivals, theatres, restaurants, museums, parks & beautiful beaches very close by. It really is a fairytale city, where the main means of transport is the bicycle or walking.
Extensive Renovations
So after a search of 6 months, where Sandra travelled to and fro to look at suitable properties, her brother John, who was already running a beautiful B&B in Bruges – Huis 't Schaep, found a property and made an offer on our behalf. Immediately, we could see the possibilities how this could work as our home as well as our business. Perfect size for generous rooms, perfect location for all tourist sites, perfect location for quiet evenings and a perfect place for us.
Another 18 months of extensive renovations later, where Jason was still working in the UK as a sales director, the Townhouse finally opened in July 2012. We were so happy to be reunited as a family, but also because we could finally do what we love doing. 
Families Welcome
At The Townhouse, we strive to combine little luxury details with personal touches. Jason has travelled so much and stayed in so many large-scale luxury hotels, that he felt a need for something small-scale. But having kids of our own, we also felt that we needed to cater for families that are after the same luxury. After all, it's not because you have kids, that you stop wanting certain luxuries in life.
In the mean time, we have many returning guests and we know we have motivated a lot of people to do the same thing. Not in the least Sandra's other brother and his partner, Wim & Anuschka opening La Paulowna Boutique Hotel in The Hague. What better compliments?
See you soon
Now, we often make the 5 minute stroll into town and grab a coffee, lunch or dinner on one of the many beautiful squares, alone or with friends, after we finished with work. And to this day, we still discover hidden spots in beautiful Bruges. 
We hope to welcome you soon in our Boutique B&B The Townhouse.
Sandra, Jason, Jules & Maksim